I don't know about you, but I have about seven zillion pictures on my laptop, and I never do anything with them because I just don't have the time or energy to make cute little picture collages or scrapbook pages. I wanted to make Andrew a collage for Fathers Day that had pictures of the kids, but I just didn't have the time or the resources.
Along came Picture Collage Maker Pro! This is such an easy program. I picked this simple template, clicked the spaces where I wanted the pictures, and chose my image. Easy peasy.
Here's some samples of the great greeting cards and calendars that you can make as well: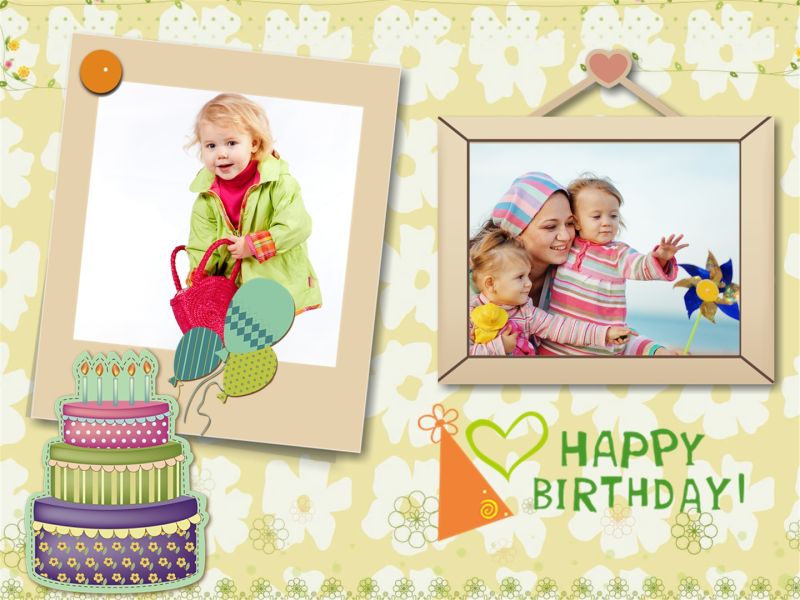 You can add clip art to make your collage personal and unique, too! Here's a screen shot showing you what the program looks like.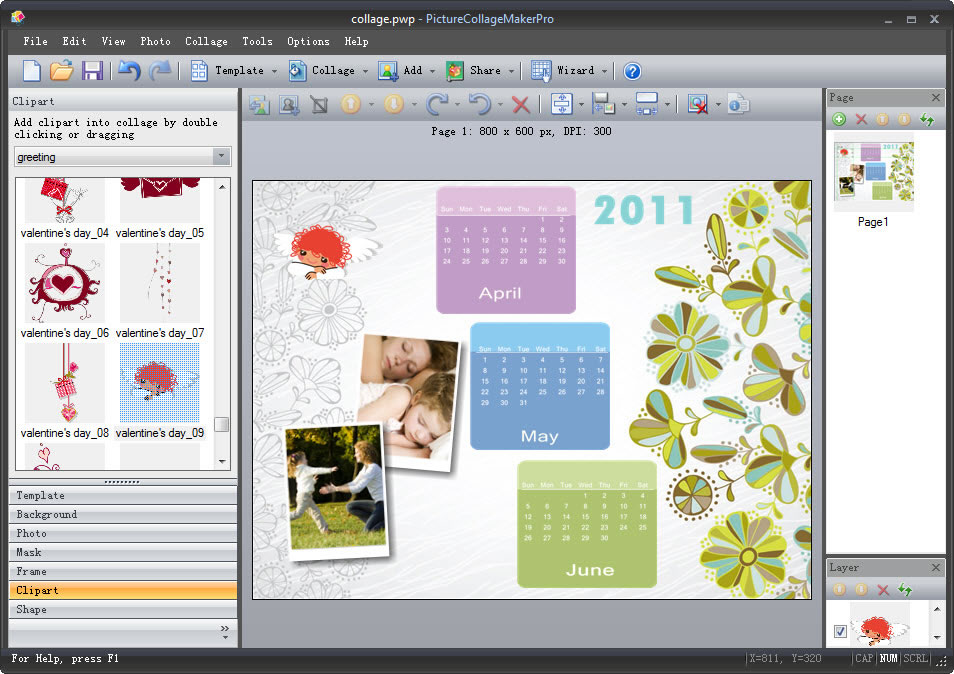 What's really nice is that you can save it as a .jpg and upload it to Facebook, email, or your favorite photo printing company and get prints! I've sent the collage I made to my local Walgreens for pick up. So in for a total of  1 hour and maybe 15 minutes, I have a personal gift that's going to be a keepsake for our family. I know my mom would love to get collages or calendars with my kids photos on them to display at her desk! And above all, Picture Collage Maker Pro is so easy. With their templates, click-to-add pictures, and wizards, you can quickly and easily whip up a beautiful photo project.
Want to win a copy of Picture Collage Maker Pro 3? Enter away! 20 (YES, TWENTY) lucky readers will win a full download valued at $40!!! Whoa!